With over 50 trade fairs at the Düsseldorf location – including 24 globally leading trade fairs – and roughly 100 own events and participations abroad, the Messe Düsseldorf Group is one of the leading export platforms in the world. The lines of business covered by the Messe Düsseldorf also mirror successful industries in our home country:
Plant, machinery and other capital goods.
Retail, skilled crafts and services.
Medical systems and healthcare.
Fashion and lifestyle.
Leisure
Messe Düsseldorf is there for their customers wherever they are needed – in Düsseldorf and around the world. We look forward to welcoming you as exhibitor and visitor to our trade fairs.
Buy eTicket or Redeem Vouchers in Advance!
Your Benefit:
Get a discounted ticket by purchasing it online
Prepare for your visit with App Login and MyOrganizer
Direct access: Proceed to the turnstiles without any waiting time
Use the public transportation free to and from the trade fair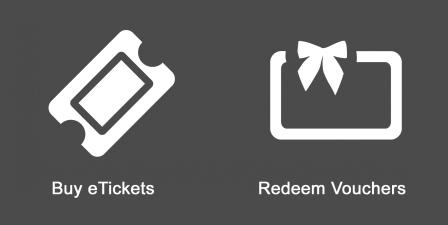 List of Trade Fairs - Düsseldorf, Germany
List of Trade Fairs - Worldwide
All in Print China
China International Exhibition for All Printing Technology & Equipment
http://www.allinprint.com/

11.10 - 15.10.2022
Shanghai New Int. Exhibition Center Shanghai, China



---

INTERPLASTICA
International Trade Fair Plastics and Rubber
http://www.interplastica.de/

25.01 - 28.01.2022
Expocentre Fairgrounds Moscow, Russia



---

Tube CHINA
The All China - International Tube & Pipe Industry Trade Fair
http://www.tubechina.net/

26.09 - 29.09.2022
Shanghai New Int. Exhibition Center Shanghai, China



---

TUBOTECH
International Trade Fair for Tubes and Pipes, Valves, Pumps, Fittings and Components
http://www.tubotech-online.com/

05.10 - 07.10.2021
Imigrantes Exhibition Centre Sao Paulo, Brazil



---

UPAKOVKA / UPAK ITALIA
International Trade Fair for Processing, Packaging and Printing
https://www.upakovka-tradefair.com/

25.01 - 28.01.2022
Expocentre Fairgrounds Moscow, Russia



---

wire CHINA
The All China - International Wire & Cable Industry Trade Fair
http://www.wirechina.net/en/

26.09 - 29.09.2022
Shanghai New Int. Exhibition Center Shanghai, China



---

WIRE Russia
The International Wire and Cable Trade Fair in Russia
http://www.wire-russia.com/

08.06 - 10.06.2021
Expocentre Fairgrounds Moscow, Russia



---

wire South America
International Wire and Cable Fair
http://www.wire-south-america.com/

05.10 - 07.10.2021
Imigrantes Exhibition Centre Sao Paulo, Brazil


C - star
Shanghai International Trade Fair for Solutions and Trends all about Retail - Powered by EuroShop Germany
http://www.c-star-expo.com/

31.08 - 02.09.2021
Shanghai New Int. Exhibition Center Shanghai, China



---

ProWine CHINA
International Trade Fair for Wines and Spirits
http://www.prowinechina.com/en/

09.11 - 11.11.2021
Shanghai New Int. Exhibition Center Shanghai, China


For more information on exhibiting or visiting trade fairs organized by the Messe Düsseldorf Group of Companies, please contact:
Linda Tan 曾庆瑾
Senior Manager
Messe Düsseldorf Asia Pte Ltd 杜塞尔多夫展览机构亚洲有限公司 (Representative of Messe Düsseldorf Group in Singapore)
3 HarbourFront Place #09-02 HarbourFront Tower Two Singapore 099254
DID / WhatsApp: +65 6332 9643 | Main: +65 6332 9620 | Fax: +65 6337 4633
E-mail: lindatan@mda.com.sg | mdrep@mda.com.sg
Website: www.messe-duesseldorf.com / http://mda.messe-dusseldorf.com/trade-fairs/represented-fairs